OEM /ODM Multiparameter Water Dissolve Oxigen Sensors Meter Smart Water Meter Wifi Water Do Sensor
Product Detail
Product Tags
lts made of brass, which isresistant to oxidation, rustand corrosion, and has along service life.
Use four-pointer measure-ment, multi-stream beam,large range, good measure-ment accuracy, small startingflow, convenient writing.accurate measurement.
Adopt corrosion-resistantmovement, stable perfor-mance, long service life,easy replacement andmaintenance.
Use brass, gray iron,ductile iron, engineeringplastics, stainless steel andother materials, applica-tion widely.
Technical Characteristics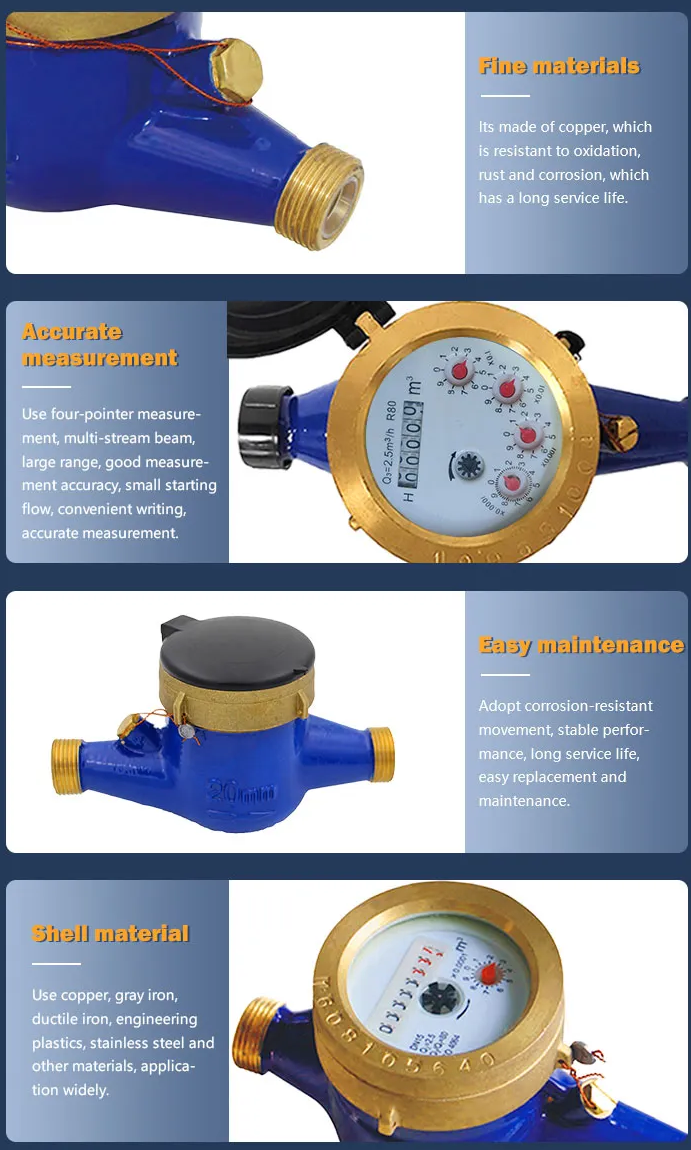 ◆The point-to-point communication distance can reach 2KM;
◆ Fully self-organizing network, automatically optimizing routing, automatically discovering and deleting nodes;
Under the spread spectrum reception mode, the maximum reception sensitivity of the wireless module can reach -148dBm;
◆ Adopting spread spectrum modulation with strong anti-interference ability, ensuring effective and stable data transmission;
◆Without replacing the existing mechanical water meter, remote data transmission can be achieved by installing a wireless communication LORA module;
◆The routing function between relay modules adopts a robust mesh like (MESH) structure, which greatly increases the stability and reliability of the system's performance;
◆ Separate structure design, the water supply management department can install the ordinary water meter first according to the needs, and then install the remote transmission electronic module when there is a need for remote transmission. Laying the foundation for IoT remote transmission and smart water technology, implementing them step by step, making them more flexible and convenient.
◆ Active data reporting mode: Proactively report meter reading data every 24 hours;
◆ Implement time-division frequency reuse, which can copy several networks in the entire area with one frequency;
◆ Adopting a non magnetic communication design to avoid magnetic adsorption and extend the service life of the mechanical parts;
The system is based on LoRa communication technology and adopts a simple star network structure, with low communication delay and long and reliable transmission distance;
◆ Synchronous communication time unit; Frequency modulation technology avoids co frequency interference to improve transmission reliability, and adaptive algorithms for transmission rate and distance effectively improve system capacity;
◆ No complex construction wiring is required, with a small amount of work. The concentrator and water meter form a star shaped network, and the concentrator forms a network with the backend server through GRPS/4G. The network structure is stable and reliable.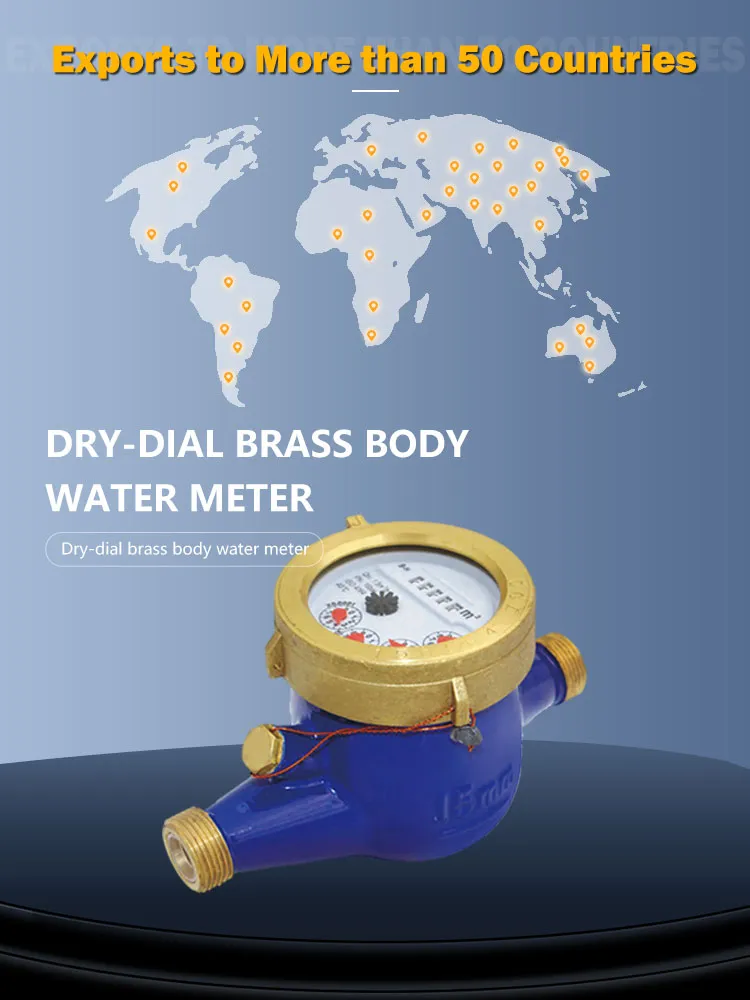 | | |
| --- | --- |
| Flow range | Q1~Q3 (Q4 short time work not change error) |
| Ambient temperature | 5℃~55℃ |
| Ambient moisture | (0~93)%RH |
| Water temperature | cold water meter 1℃~40℃, hot watr meter 0.1℃~90℃ |
| Water pressure | 0.03MPa~1MPa (short time work 1.6MPa not leak, no damage) |
| Pressure loss | ≤0.063MPa |
| Straight pipe length | fore water meter is 10 times of DN, behind water meter is 5 times of DN |
| Flow direction | should be the same as the arrow on the body directs |
---
Previous:
Smart home system Tuya WiFi zigbee 3.0 smart smoke sensor fire alarm detector with EN approval
Next:
IoT wireless smart energy meter Optional 4G 2G WiFi NB-IoT LoRa RS485 MODBUS-RTU 3/three phase electricity meter ADW300
---